Expert's Note

Fact Checked
Expert Verified
The Serta SmartReact and its replacement, the Serta iComfort Hybrid are marketed as competitive options for people who are looking for a breathable hybrid mattress at a good price.
In this article, we talk about the Serta's offerings' comfort, performance, material quality, and more.
Continue reading below to know if this mattress from Serta you're looking for.
In the end of the article, we cut to the chase on what mattress to buy and put an end to your search.
Overview
Serta SmartReact Mattress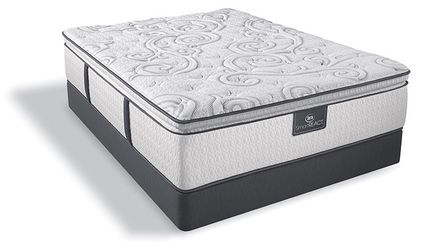 The Serta SmartReact mattress is a hybrid mattress which is now replaced by the Serta iComfort Hybrid.
Product Details
MATERIAL
Hybrid
FIRMNESS
Medium
FREE SHIPPING & RETURNS
N/A
WARRANTY
10 Year Warranty
PRICE
RANGE
$1109 - $2099
This mattress is a good choice for:
Side Sleeping
Ideal for lightweight, average weight, and heavyweight side sleepers.
Verified Brand
Expert Pick
Layla Hybrid Mattress
GET $200 OFF + 2 FREE Premium Pillows + Extra $50 Off at Checkout
Expires Soon
Many People Bought Recently
Few Coupons Remaining
Exclusive Discount - Limited Time
Get discount now! →
Please Note: As of this time, you can no longer purchase a Serta SmartReact mattress. The Layla Hybrid is a good alternative if you like the look of this set. Below you'll find our thoughts on an alternate mattress.
At the end of this review, we tell you the nutshell of which mattresses are much better alternatives for the same price range.
We regret to inform you that Serta has discontinued the SmartReact. Serta has replaced the SmartReact with the iComfort Hybrid. In this article we will see if the SmartReact and the iComfort hold up to current offerings by big mattress brands.
Those who enjoyed sleeping on a Serta SmartReact or the iComfort will find many of the same features and advantages in the newer Layla Hybrid. The Layla Hybrid is available for a 120-night risk-free trial and discounted prices from Layla.
Get the Serta SmartReact Mattress or the Serta iComfort Hybrid if:
You like customizing your mattress's features. The iComfort Hybrid lets you adjust the firmness, temperature, and pressure of your mattress to meet your specific needs for restful sleep. ‍‍
You need temperature control. Because of its Carbon Fiber memory foam and EverCool Fuze Gel memory foam, the iComfort Hybrid is able to dissipate your body's heat and provide you with a more restful night's sleep.‍
You're set on buying from a brick and mortar store. The Serta iComfort SmartReact is most available in physical stores. However, we definitely suggest steering away from those. Physical stores, as elusive as they are, are always a much inferior after-sale experience compared to going online with big brands like Layla or Amerisleep.
Skip the Serta SmartReact Mattress or the Serta iComfort Hybrid if:
You live outside the contiguous US. If you live in Alaska or Hawaii and are interested in purchasing this mattress online, you will be disappointed to learn that this model is not available for shipment to your state.
You're looking for the latest and greatest. Currently there are much newer mattresses with seriously life-improving features. Find our recommendations down below in the end of this article.
You want the most value for your money. We found that options like the Layla Hybrid mattress far surpass what the Serta SmartReact offers at the same price range.
Pros
Cooling Foam
1025 count wrapped pocket coil
120-day sleep trial - However, being discontinued this doesn't apply anymore.
10-year warranty
Cons
Won't ship to Alaska or Hawaii
Customization is costly
Discontinued
Much better options available now. Most prominently the Layla Hybrid is the better replacement to the Serta SmartReact.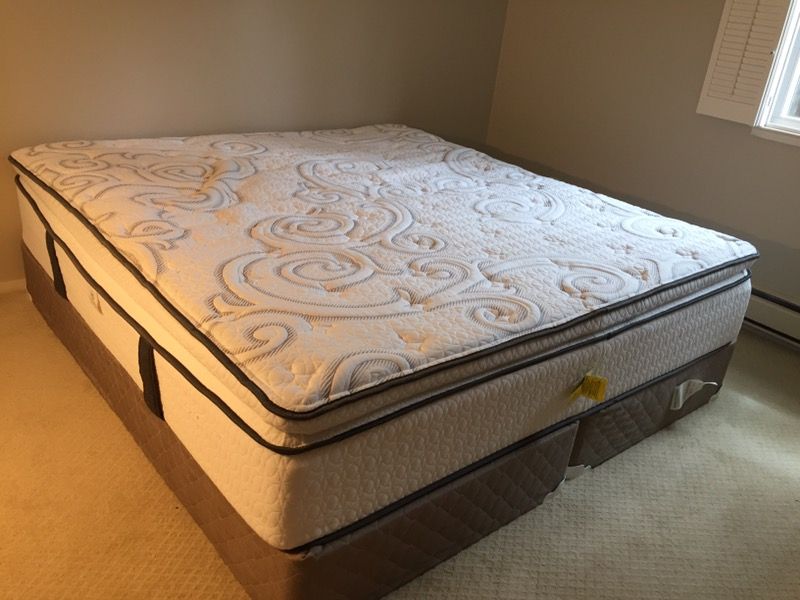 Firmness, Feel, and Comfort
All types of sleepers will find the Serta iComfort Hybrid's medium firmness to be just right. The medium firmness level offers a happy medium between excessive softness and the level of support necessary for proper spinal articulation. This is also the most sought-after softness level offered by Layla Mattresses.
Construction & Design
The Serta iComfort Hybrid is 12" tall.‍
Carbon Fiber Memory Foam: This memory foam layer made with carbon fibre helps relieve pressure on your neck and back while also wicking away heat from your body. However, it's not as good as Layla's cooling performance.‍
EverCool Fuze Gel Memory Foam: This layer of gel-infused memory foam helps to keep you cool and comfortable while gently cradling your hips and shoulders.‍
1025 iComfort Hybrid Support System with BestEdge Foam Encasement: The 1025 individually wrapped coils in this mattress will work separately to mould to your unique body shape. With its BestEdge Foam casing, your table's edges will be protected and last much longer.
Support & Motion Isolation
The Serta iComfort Hybrid's separately wrapped coils and memory foam layers contribute to its exceptional motion isolation. When combined with individually wrapped coils, the layers of memory foam can relieve pressure points and cancel out motion transfer between sleepers without compromising support much.
The Serta iComfort Hybrid's BestEdge casing contributes to the mattress's excellent edge support. A rail made of thick, high-density foam encases the whole perimeter of this mattress, making it more sturdy. As a result, less room will be lost to roll-off and sagging, and more space will be available for usage.
Overall, the Serta SmartReact offers reasonably good edge support & motion isolation.
However, the motion isolation performance wasn't as good as we like it to be. Other options like the recommended alternative, the Layla Hybrid, offer much better performance in both those departments.
Reasons to Buy the Serta SmartReact Mattress or the Serta iComfort Hybrid:
You sleep on your side. The iComfort's medium firmness level makes it most optimized for side sleepers.‍
You toss and turn in your sleep. ‍Although the motion isolation performance for this mattress isn't bad, but it still falls short to better options like the Layla Hybrid.
You're also looking for an adjustable base. If you are also in the market for a new base, the iComfort Hybrid is an excellent addition because it is compatible with Serta's Motion Essentials Base.
Reasons to Avoid the Serta SmartReact Mattress or the Serta iComfort Hybrid:
You prefer a firm comfort level. The Serta iComfort Hybrid is only available in a medium firmness level, which might be too soft if you prefer your mattress on the firmer side. Consider Saatva instead, which offers a variety of firmness levels with nearly every mattress they make.
You're looking for a mattress that's easily available. The Serta SmartReact isn't as available as newer options.
You want the latest features. The Serta iComfort Hybrid SmartReact is definitely an outdated mattress at this point. Newer options, like our recommendations, are much better considerations now.
You want the best bang for your buck. The Serta iComfort Hybrid SmartReact is definitely not the best value out there. When you put the Serta head-to-head with options like the comparable Layla Hybrid, it loses the competition easily.
The Layla Hybrid is an ideal choice if you want an alternative to the Serta SmartReact at an affordable price. Luckily, the Layla Hybrid is on a great discount nowadays, making it a no-brainer.
You can also read our review of the Layla Hybrid, here.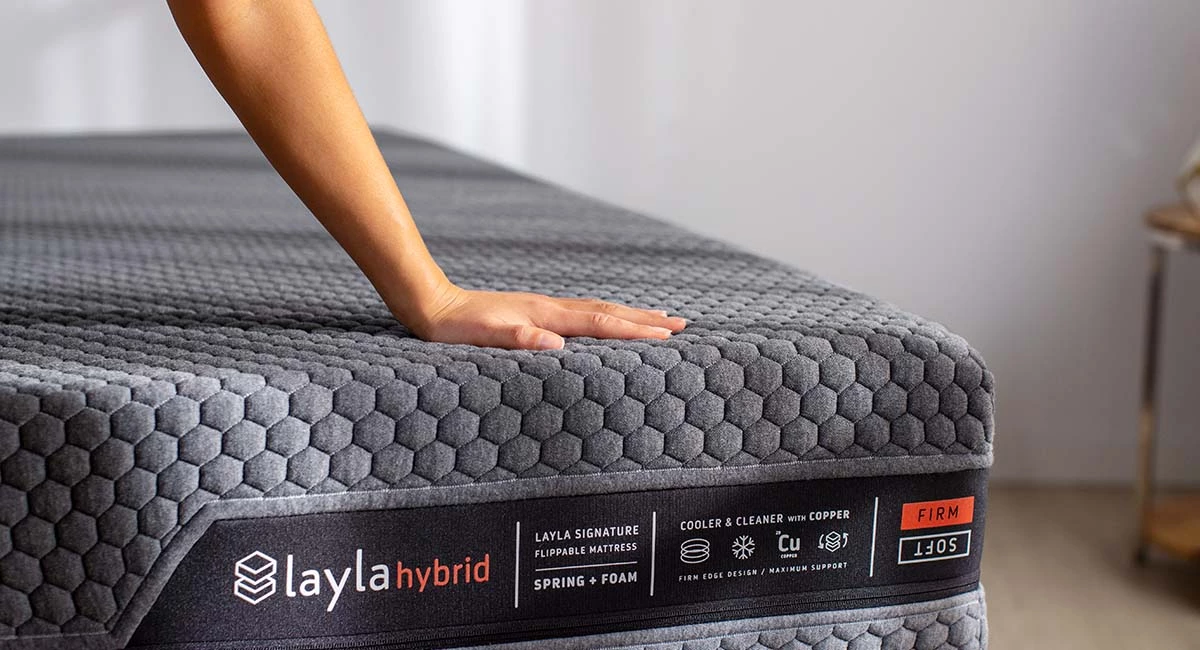 Where can I find a great, affordable mattress (in 2023)?
These 5 mattresses (in 2023) are some of the best you can buy if you care about your health, your wallet, and your sleep:
Read our short, well-researched 10 Best Mattresses of 2023, here.
We did the homework so you can buy the perfect mattress without any hassle.
Overall Rating
Edge Support
4/5
Motion Isolation
3.5/5
Value
2/5
Materials
2.5/5
Company Policies
2/5
Pressure Relief
3.8/5
Temperature Regulation
4.5/5
Conclusion
All-in-all, we found the Serta SmartReact and it's replacement, the Serta iComfort Hybrid, both are reasonable mattresses.
However, when we put them head-to-head with newer comparable mattresses, it's not even a fair game.
Brands like Layla offer the Layla Hybrid, which has everything what you'd look for in the Serta SmartReact or the iComfort Hybrid, but excels in nearly every department.
If you were considering going for the models from Serta, you'll be much more satisfied with the Layla Hybrid.
Verified Brand
Expert Pick
Layla Hybrid Mattress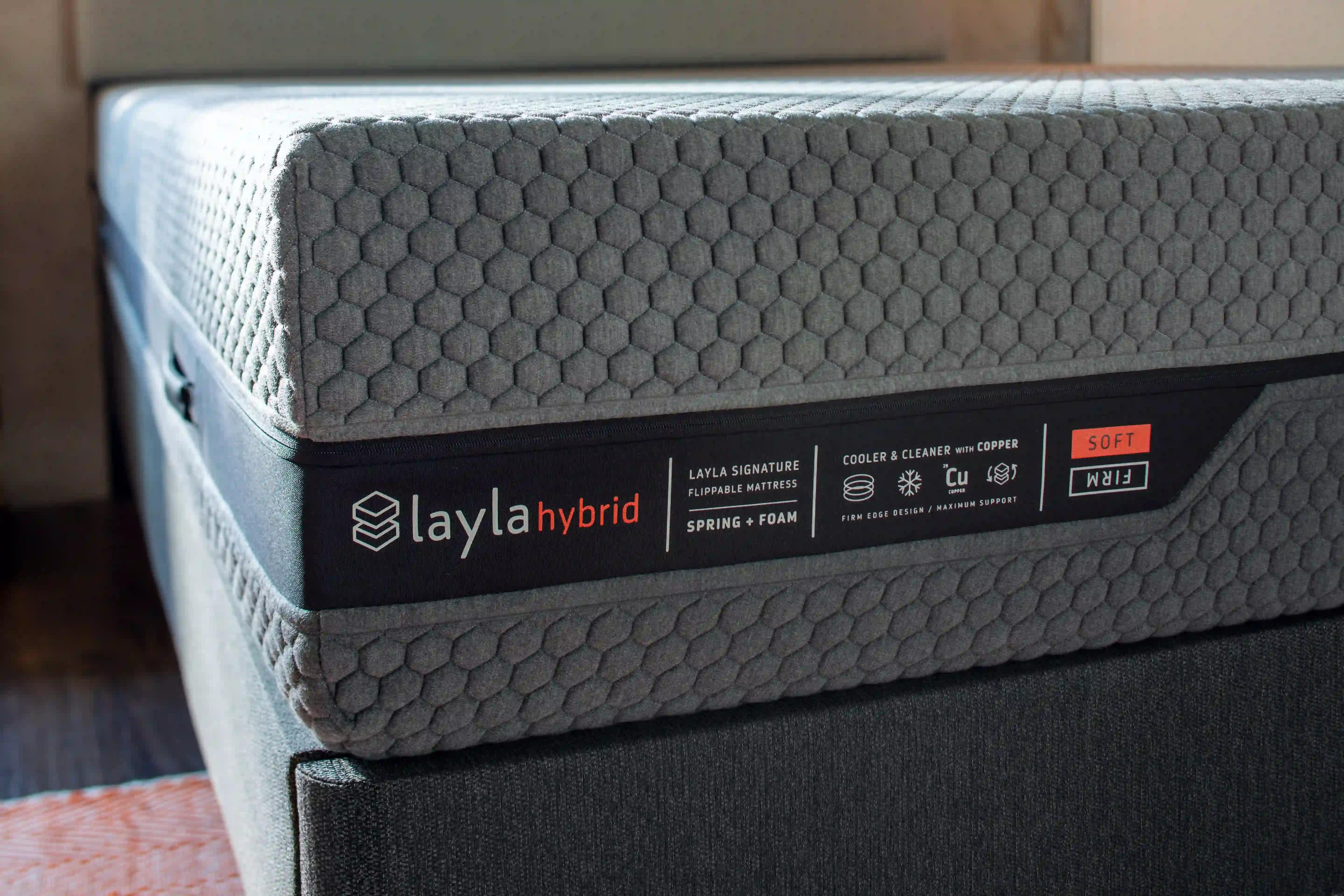 GET $200 OFF + 2 FREE Premium Pillows + Extra $50 Off at Checkout
Expires Soon
Many People Bought Recently
Few Coupons Remaining
Exclusive Discount - Limited Time
Get discount now! →