Expert's Note

Fact Checked
Expert Verified
The Four Seasons Mattress is a respectable mattress when considered in isolation.
However, there are now much better new alternatives targeted towards the same audience as the Four Seasons Mattress. In our testing, we found the Layla Hybrid to be a comparable, yet much better luxury hotel option over the Four Seasons Mattress.
In our review below, we do a detailed analysis of the Four Seasons Mattress and how it performs in different aspects compared to the other mattresses.
Continue reading below to see our verdict about the Four Seasons Mattress, and the better options you should consider.
Too tired to read the detailed review & just want to know what mattress you should buy? Jump to the conclusion here.
Overview
Four Seasons Mattress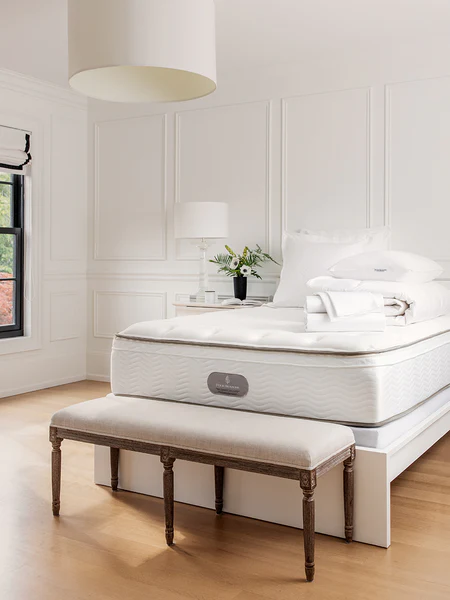 The Four Seasons Mattress has a comforting combination of gel and memory foams, and its quilted foam finish offers the optimal support for all of the pressure points on the body.
Product Details
MATERIAL
Pocket Coil + Foam/Gel
FIRMNESS
Firm/Medium/Plush
TRIAL
PERIOD
30 Days
FREE SHIPPING & RETURNS
N/A
WARRANTY
10 Years Warranty
PRICE
RANGE
$2,799
This mattress is a good choice for:
Combination Sleepers
Ideal for sleepers who shift position often while sleeping.
Hot Sleepers
Ideal for hot sleepers who would like to stay cool at night.
Verified Brand
Expert Pick
Layla Hybrid Mattress
GET $200 OFF + 2 FREE Premium Pillows + Extra $50 Off at Checkout
Expires Soon
Many People Bought Recently
Few Coupons Remaining
Exclusive Discount - Limited Time
Get discount now! →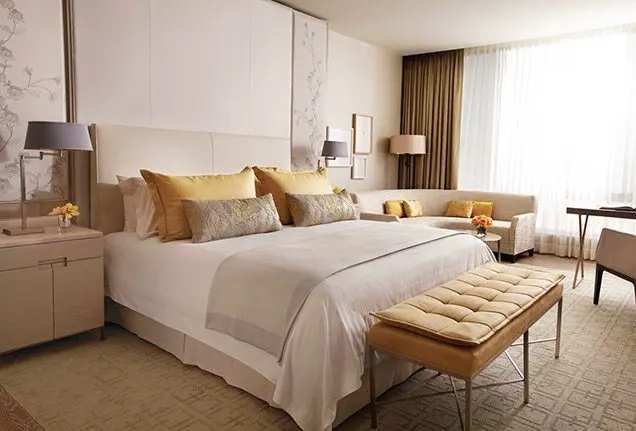 Bottom Line
Since it first opened in 1961, Four Seasons today manages more than 100 locations in 46 countries. Now you can relax at your own home on the plush beds for which they are renowned. You can improve the comfort of your sleep using their unique Signature Topper system. A medium, firm, or plush topper will help you sleep like a hotel without ever leaving your room.
The renowned Four Seasons mattress was created to offer the ideal combination of comfort, support, and temperature control.
The Four Seasons Mattress has a unique zippered system that enables you to customize your level of comfort while you sleep by choosing between a replaceable firm, plush, or signature topper.
However, does the Four Seasons Mattress actually give you the "hotel mattress feel" you're looking for? Or are there better options?
Let's see if the Four Seasons Signature Mattress meets its promises in our detailed review below!
Consider Four Seasons Mattress if:
You want to sleep at home like you're in a hotel - Without ever leaving your home, you can have the same bedding as that found in Four Seasons hotel rooms when you select one of the mattresses from their selection. However, continue reading as we discuss below how actually the very high-end hotels go with specialized mattress brands like the alternatives recommended in the end of this review.
You sleep hot - Sweaty nights are a thing of the past when you sleep on a Four Seasons mattress. You can sleep peacefully because AirCool™ foam controls your body temperature while you're sleeping. However, the all-around better mattress, the Layla Hybrid, outperforms the Four Seasons Mattress by miles ahead in this department.
You want a supportive mattress - Four Seasons mattresses are hybrid designs with a coil and memory foam base. Your spine will stay in alignment because of the pocketed coil base's solid support and the pressure-relieving effects of the memory foam. Just like the previous point, we also found the Layla Hybrid and most of the other recommended alternatives to outperform the Four Seasons Mattress in support performance.
Avoid the Four Seasons Mattress if: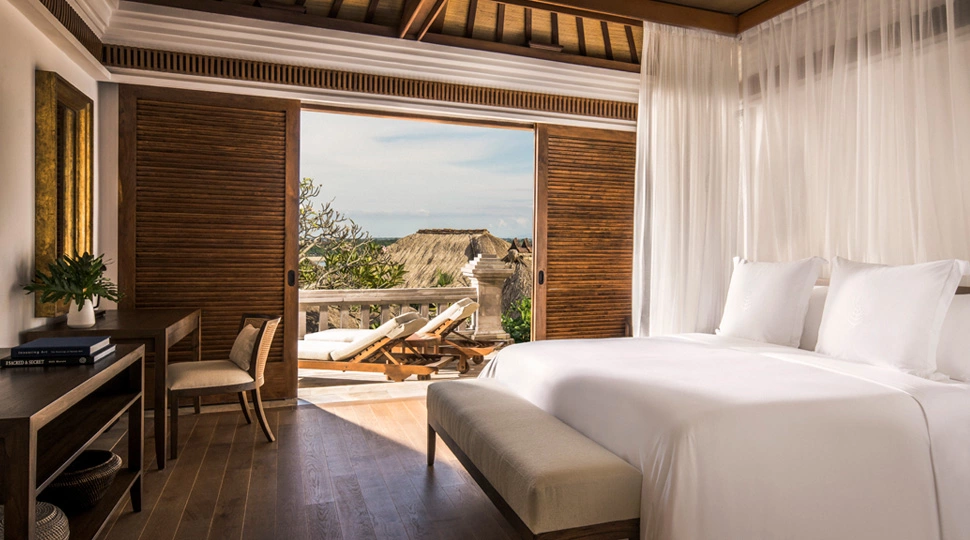 Pros
Good cooling capability.
Responsive feel.
Cons
Much better alternatives for the price, with better/same advantages.
Actual top-tier hotels use mattresses like the Layla Hybrid or the Amerisleep AS3 Hybrid.
Subpar trial/return policies.
Extremely long shipping times. Better luxury brands offer 1-4 days shipping times.
Extremely overpriced. You can get much better options for much less.
Firmness, Feel & Comfort for Four Seasons Mattress
Zip-off mattress toppers are included with the Four Seasons mattress.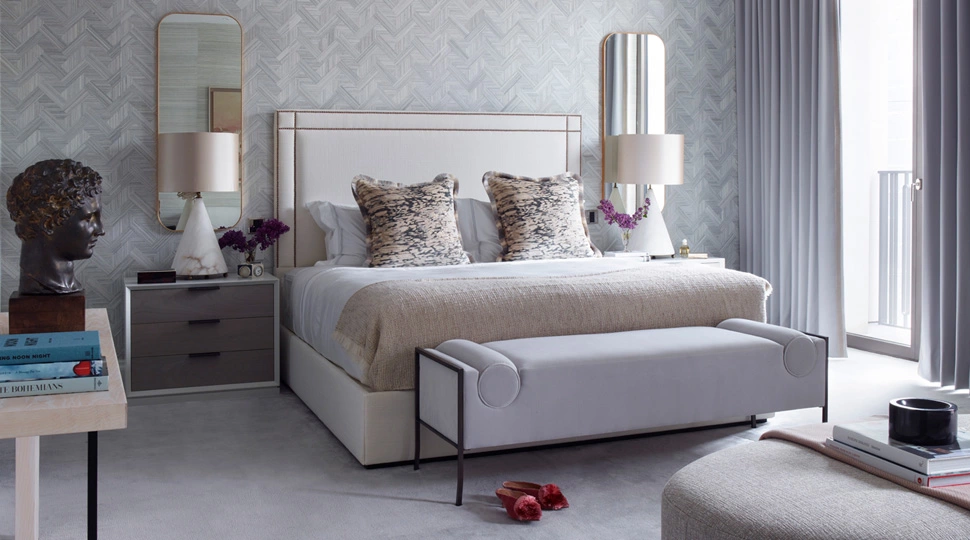 In general, the firmness of a mattress is measured using the scale from 1-10 shown in the chart below, with one being the softer mattress and 10 being the firmer mattress.
In our testing, we found that the firmness levels vary depending on the topper attached to the mattress. This allows the Four Seasons Mattress to have different firmness levels based on user needs, which is a great feature.
Four Seasons Mattresses' Toppers come in 3 firmness levels:
Signature:

The firmness rating of the signature mattress topper is 6/10, giving it a medium feel. All types of sleepers can use the mattress.

Signature Firm:

This mattress topper has an 8/10 firmness rating. If you sleep on your stomach or back, you can use it to obtain optimal spinal alignment and focused pressure reduction.

Signature Plush:

The firmness rating for this mattress topper is 4/10. Due to its soft surface, which cradles the shoulders and hips, this mattress is ideal for side sleepers.
Construction and Design for Four Seasons Mattress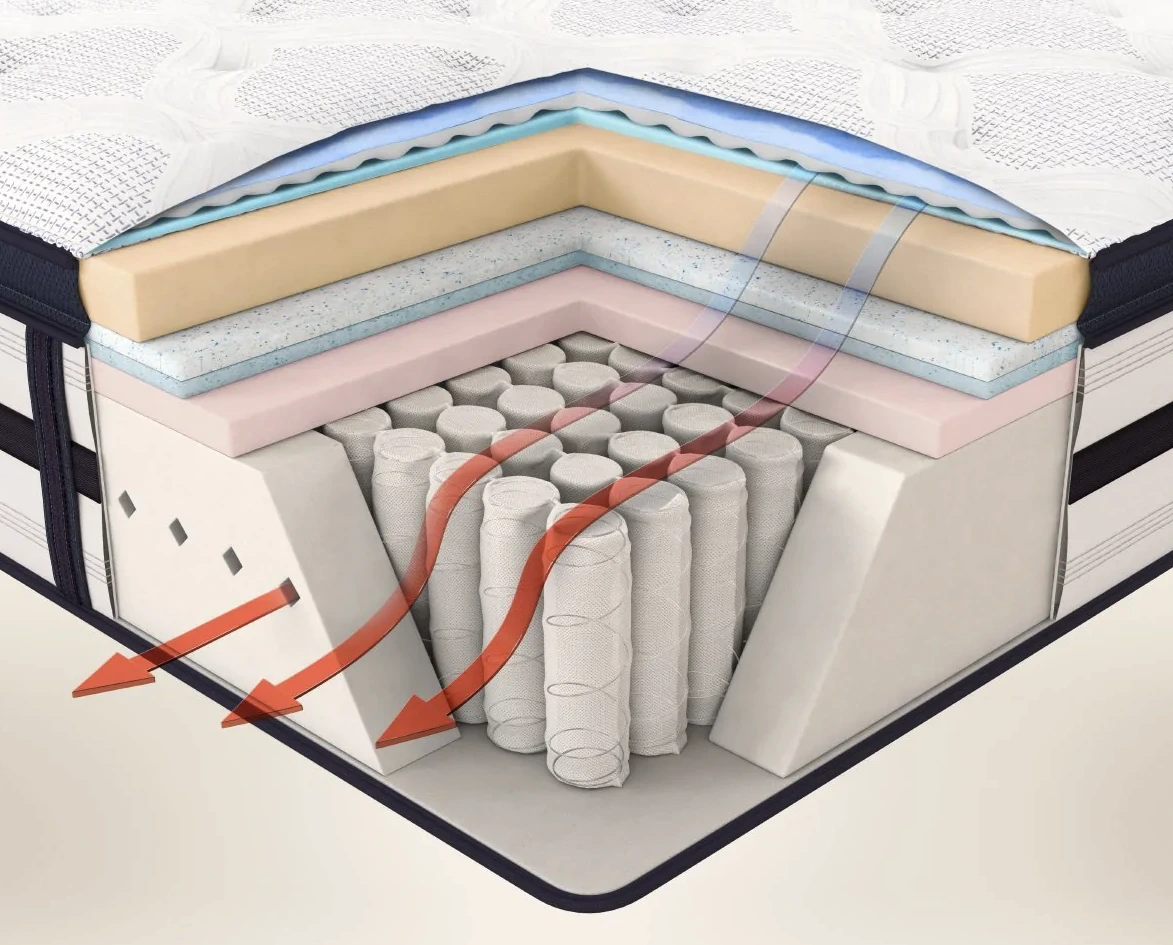 The thickness of a Four Seasons mattress is about 15".
With the exception of the removable Signature, Signature Firm, and Signature Plush toppers, all mattresses have the same construction.
You can stay comfortable thanks to the excellent breathability and stain resistance of Nano-Tex® fabric.
The Comfort Layers, which combine memory foam and gel foam with AirCoolTM Technology, provide the ideal level of comfort and support.
Pocketed coils in the foundation layer of the mattress allow air to easily circulate throughout it while offering lift and support for appropriate spinal alignment.
Support & Motion Isolation for Four Seasons Mattress
Four Seasons mattresses are constructed with multiple layers of memory and gel foams, which are aid in absorbing motion. Because each coil in the pocketed coil system travels independently of the others, it also does a decent job of reducing motion transfer. As a result, motion between propagation between different sides of the bed is reduced. However, we found that the Four Seasons Mattress motion isolation performance immensely falls behind when we compared to the closest (but better and even cheaper) competitor, the Layla Hybrid mattress. Therefore, we consider the Four Seasons Mattress motion isolation performance to be not so great.
Usually, pocketed coil beds also have great edge support. Along the whole edge of the mattress, a thick layer of foam reinforces the foundation of the pocketed spring coils, giving the mattress stability. This is the case for the Four Seasons Mattress. We found that the mattress holds up adequately when applying pressure on the edges of the mattress.
In isolation, we'd consider this mattress to be a decent option for couples. However, given that the competition from other specialized luxury brands such as Layla are miles ahead of the Seasons Mattress, we don't consider the Four Seasons to have anything to write about home in this department.
Returns & Warranty
After delivery, you have 30 days to return or exchange your mattress (which is much less than the top competitors' offerings, such as Layla's 120 Nights Return Policy). You are accountable for return delivery. Mattress foundations and toppers are not returnable. Simmons offers a ten-year warranty on their Four Seasons mattresses (the manufacturer).
Compare this to the jaw-dropping returns and warranty policies you get from specialized online luxury brands, and you'll feel scammed from Four Seasons. Other proper brands offer outstanding 100+ nights of free trials, free shipping, and 15 years (sometimes even 25 years) of warranty!
This is definitely an extremely big disadvantage for the Four Seasons Mattress. This reason alone should make you steer away from a Four Seasons Mattress and rather go for one of the better alternatives to this mattress.
Customer Benefits
| POLICY | DETAILS |
| --- | --- |
| Delivery | Approximately  6 - 8 weeks |
| Trial Period | 120 nights |
| Warranty | 10-year warranty |
| Return Policy | 30 days to return |
Reason(s) To Buy Four Seasons Mattress
In isolation, we'd consider the Four Seasons mattress as an excellent mattress. However, with such a high price, there are no compelling arguments to purchase a mattress from Four Seasons.
Consideration should be given to more mature and mattress-specialized brands like Layla or Amerisleep which have direct alternatives to the Four Seasons mattress at lower prices and much superior features.
The only reason we found that some people might go for the Four Seasons mattress for is the brand name which they relate to comfy hotel beds. However, you should take into account that actually extremely luxurious hotels go for other specialized mattress brands like Layla and equivalent brands.
Reason(s) To Avoid Four Seasons Mattress
Four Seasons is out of your price range if your budget is $500 or less. They produce luxurious beds of hotel caliber and charge a premium for them. If that's the case, definitely look into a budget mattress like the Minocasa Mino Hybrid instead.
Choose a brand with an all-foam option if you don't particularly like the lift and strong support that coils provide.
Much better alternatives for even better prices.
What Are Better Alternatives to the Four Seasons Mattress (in 2023)?
These 5 mattresses (in 2023) are some of the best you can buy if you care about your health, your wallet, and your sleep:
Read our short, well-researched 10 Best Mattresses of 2023, here.
We did the homework so you can buy the perfect mattress without any hassle.
Overall Rating
Edge Support
4/5
Motion Isolation
3/5
Value
2/5
Materials
3/5
Company Policies
1/5
Pressure Relief
3/5
Temperature Regulation
4/5
Conclusion
The Four Seasons Mattress does have some advantages, but we think there are better alternatives from true high-end luxury brands that would be worth your money.
Such high-end luxury brands offer a full variety of mattresses that are excellent alternatives to the Four Seasons Mattress and surpass what Four Seasons offer in many factors.
From our experience, the most comparable (but better) mattresses we suggest looking into are the Layla Hybrid Mattress or the Amerisleep AS3 Hybrid as both are much more premium and more comfortable luxury alternatives to the Four Seasons Mattress. With both having much more premium and luxurious design aesthetics when compared to the Four Seasons Mattress, surprisingly at a much lower price.
Thus, leaving no reason to pick the Four Seasons over a much better hybrid mattress like the Layla.
Verified Brand
Expert Pick
Layla Hybrid Mattress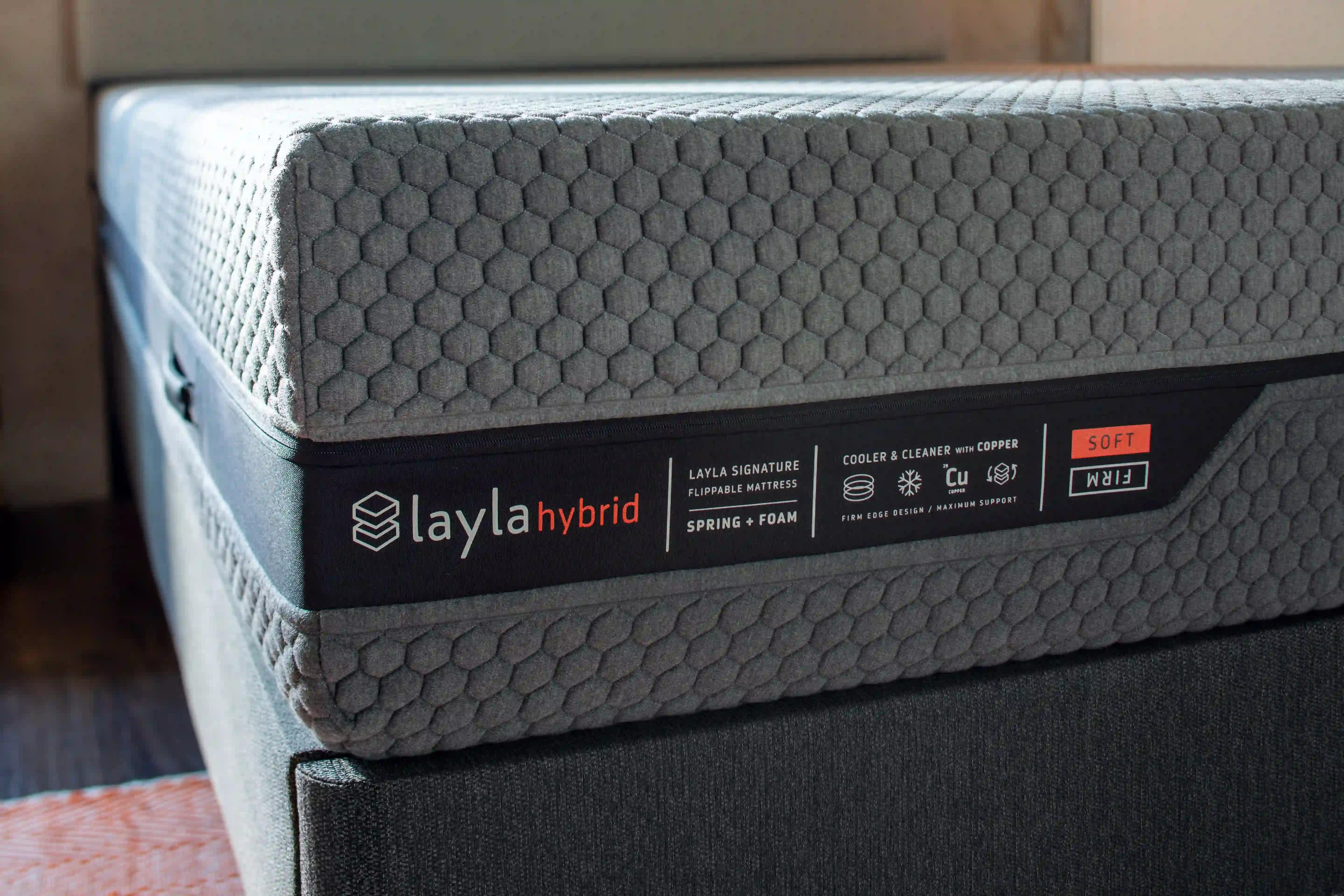 GET $200 OFF + 2 FREE Premium Pillows + Extra $50 Off at Checkout
Expires Soon
Many People Bought Recently
Few Coupons Remaining
Exclusive Discount - Limited Time
Get discount now! →
Doesn't hold up to Four Season's brand
Both sides sank, leaving a massive hump in the center, so we had to return it. We went for another mattress from amerisleep and it's holding up pretty well in comparison. Much more comfortable too.
Avoid this one.
What a ridiculous amount of money I paid on a bed! That was the worst shopping experience of my life. When I first open my eyes in the morning, I have never before experienced such excruciating pain in my back and hips. Do not buy this mattress from Four Seasons. terrible!!! Just returned from a two-week trip during which I slept on a cheap mattress and discovered how much better I slept on that than on my costly one at home.
Bad returns process and very overpriced
Given the price, I would've expected much more. Turns out it's just a cheap mattress that Four Seasons rebrands and resells. It shows in the quality of the mattress.
It started sagging quickly, which is something you don't expect for such a high price. Unfortunately returns aren't easy with four seasons, unlike other big names I've seen online like saatva or layla. Wish i didn't get this mattress.
Not too bad. However it's relatively overpriced.
I saw other mattresses that feel the same with much lower price tags. But all-in-all, we sleep well at night and the design of the mattress is nice as well.
The interchangable tops is an amazing feature which I couldn't find in any other mattress. However I was let down by the mattress sagging in less than 4 months. Dissapointed.
Not too bad, but not worth the price. Overall, it's great, but I'd suggest looking into other luxury options that are cheaper.
The price is understandable given that it's four seasons, but still there turns out it's not that special.