Expert's Note

Fact Checked
Expert Verified
Do Ikea Mattresses contain fiberglass?
Some online sources claim that IKEA mattresses don't contain harmful fiberglass. In this thorough investigation, we tell you our scientific take on such claims and review the harmful effects of fiberglass in such mattresses.
Read below our review to know our findings about:
If Ikea mattresses contain fiberglass (or maybe other toxic materials)?
The truth about Ikea's vague sourcing practices?
And finally, what are good options if you care about your health?
If you just want to know the answer to your question, scroll down below, as we answer your question in detail in this article.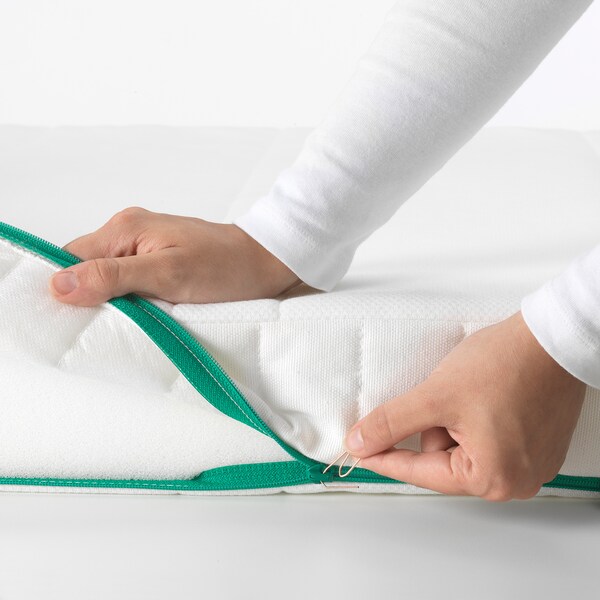 Recently there has been increasing awareness about the health problems that might arise from the materials used in manufacturing of mattresses. These worries about the materials from which a mattress is made of should not be taken lightly, after all a mattress is something that you are subjected to at least for 8 hours each day.
A mattress is a part of your life for a very long time, inside your bedroom, touching or very close to your skin, and if it is leaking any type of gases, these gases you will surely inhale.
Although foam mattresses are usually marketed as chemical-free, the general public is less familiar with its cover compositions.
A recent study published in the International Journal of Environmental Research Public Health the covers of four mattresses were examined and analyzed to reveal that the inner sock layers of two of the mattress covers contained more than 50% fiberglass. If the zipper on the outer cover is opened, up to 1% of the fiberglass may have migrated to adjacent fabric layers, posing a risk of consumer exposure.
In this article we will explain the health issues that might be caused by fiberglass, and specifically if IKEA mattress contain this material and which types of mattress in the market right now are free of Fiberglass.
What is Fiberglass?
Fiberglass is the trade name for a man-made fiber that also may be called fibrous glass or glass wool. Fiberglass is a common type of fiber-reinforced plastic using glass fiber.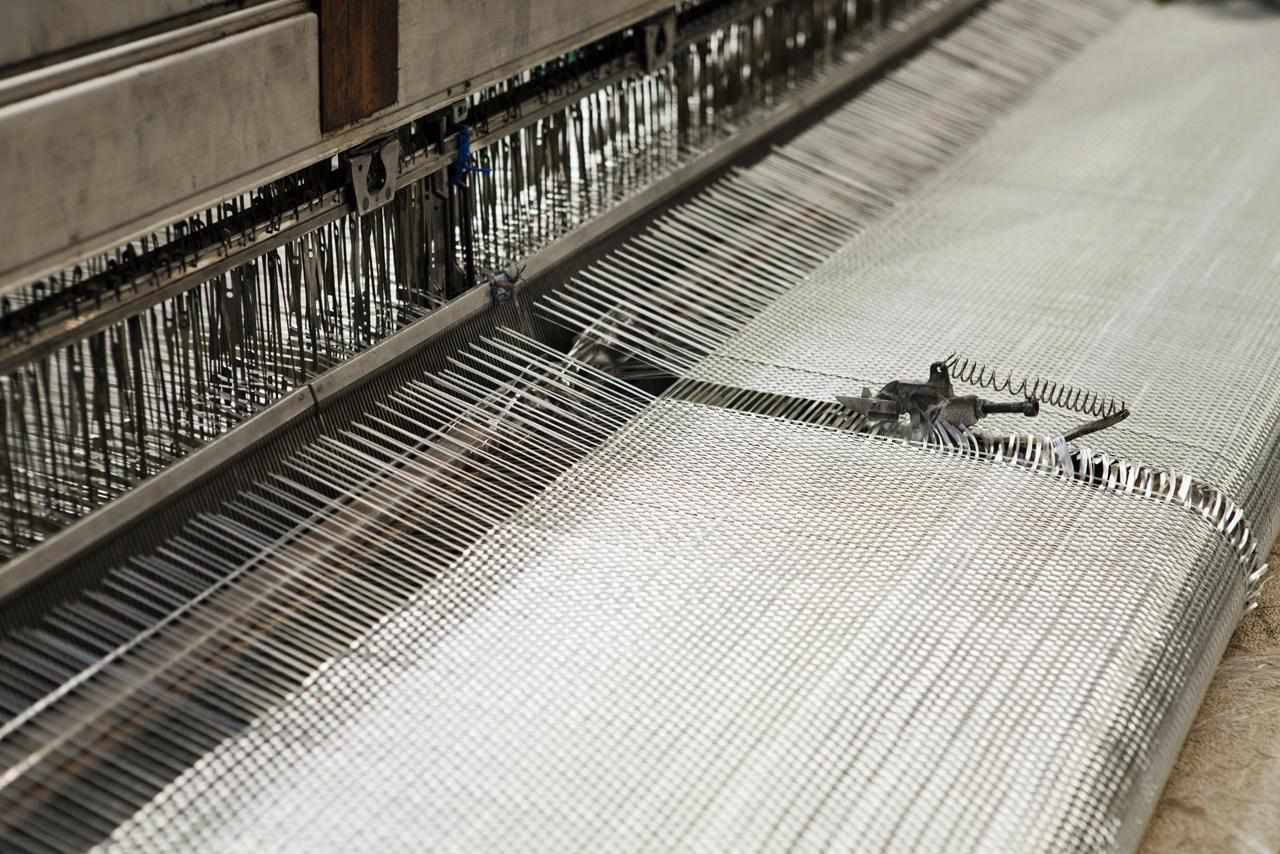 The basis of textile-grade glass fibers is silica, SiO2. Fiberglass is made of glass, just like windows or kitchen drinking glasses. Glass is heated until molten and then forced through superfine holes to make fiberglass. This results in extremely thin glass filament.
These flexible filament threads can be used in a variety of applications, including: They can be woven into larger swatches of material or left unstructured for the more familiar puffy texture used for insulation or soundproofing.
Other names for Fiberglass are glass-reinforced plastic (GRP), glass-fiber reinforced plastic (GFRP), or GFK (from German: Glasfaserverstärkter Kunststoff).
Why is Fiberglass used in manufacturing of mattresses?
Fiberglass has many uses in industry, due to its lightweight, inherent strength, weather-resistant finish and variety of surface textures.
Some of its uses include storage tanks, house buildings, and piping. Fiberglass act as a fire-retardant to protect your mattress from catching fire.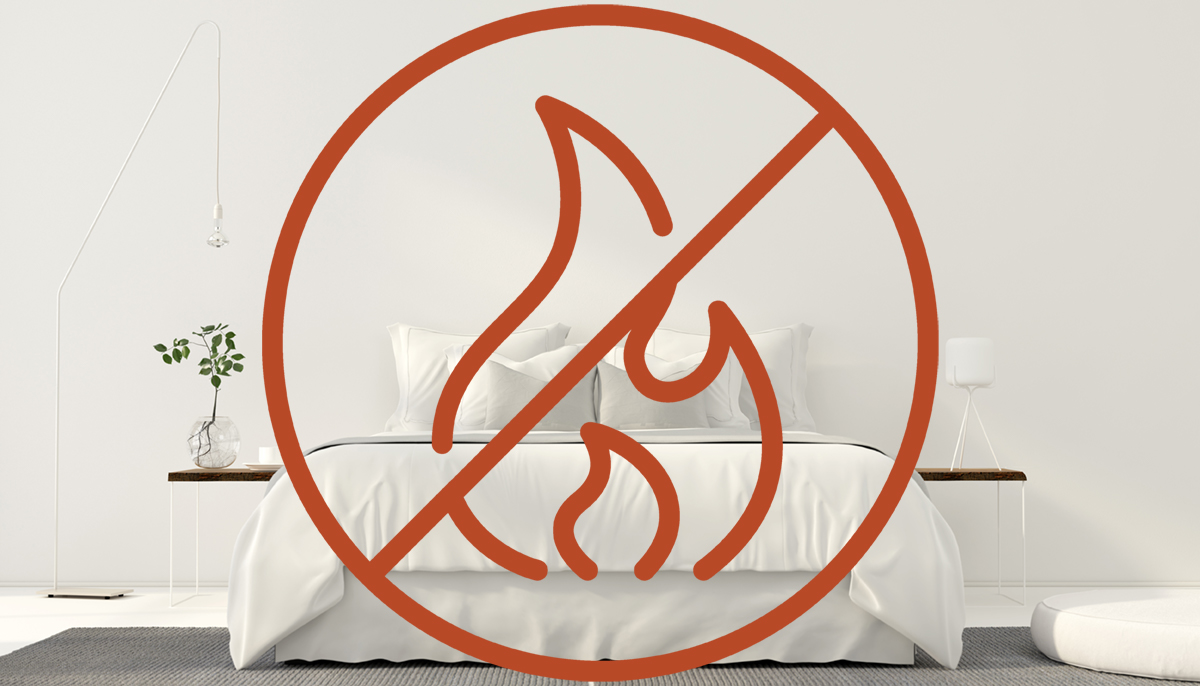 Fiberglass is long-lasting and pest-resistant. As a result, it extends the life of your mattresses. Companies can obtain fiberglass at a low cost, allowing them to meet industry fire and safety standards. That's why cheap brands, like Ikea, are more likely to have fiberglass as a cost-cutting measure.
Fiberglass is an excellent fire barrier, and it is a requirement in many countries for mattress manufacturers.
Fiberglass was one of the most commonly used materials in mattress production. However, it is no longer used in mattress manufacturing, at least in the United States. Mattress manufacturers in the United States are forthcoming about their manufacturing processes. However, from our experience, there have been instances of some US brands that still do have fiberglass variants in their products.
Therefore, inspected tons of mattresses and compiled a list (in the bottom of the article) of the best mattresses that also do not have fiberglass.
Health concerns of Fiberglass
Fiberglass was used in mattress and textile industry because of their large surface area to weight ratios, fabrics made of woven glass fibers make effective thermal insulators, it also act as a fire-retardant.
But are they safe?
After asbestos was found to cause cancer and was subsequently removed from the majority of items, glass fiber gained in favor. However, research indicates that the composition of this substance (asbestos and glass fiber are both silicate fibers) can result in similar toxicity as asbestos, raising concerns about its safety.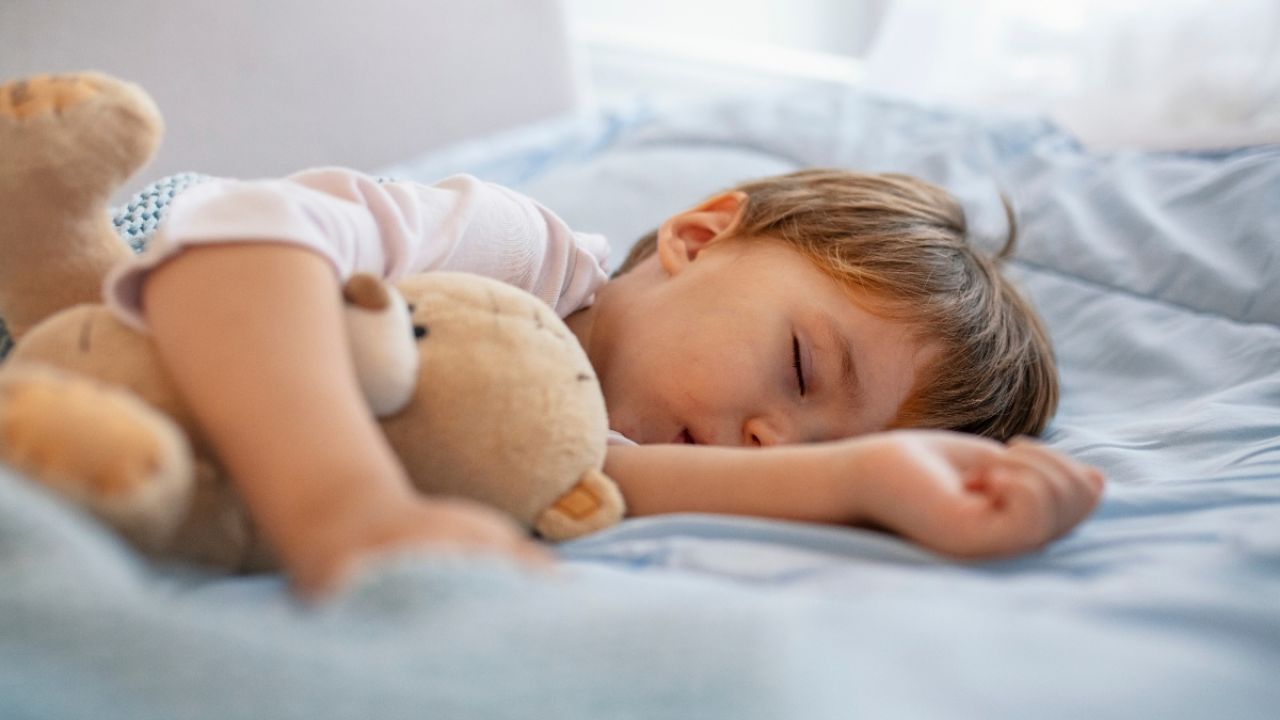 The US National Toxicology Program (NTP) considers fibrous glass dust to be "reasonably anticipated as a human carcinogen". When fiberglass is trimmed, chopped, cut, sanded, or sawed, dust is produced. Exposure to dust fibers can occur through skin contact, breathing the dust, or swallowing the fibers.
This usually happens when a person is working with fiberglass indoors. Once fiberglass is installed, it will not be exposed to fibers unless it is moved, such as during remodeling.
Health effects from fiberglass exposure depend on the fiber size and type of exposure. Large fibers particles have been found to cause skin, eye and upper respiratory tract irritation.
Do Ikea Mattresses Have Fiberglass?
There is in fact some instances of some Ikea mattresses containing fiber glass such as the popular Ikea AMSOSEN mattresses which contain large amounts of fiber glass. As a matter of fact, the Ikea AMSOSEN mattresses' inner cover contain 46% glass fiber.
So the answer to the question above is "YES" some Ikea mattresses contain Fiberglass.
In addition to the use of fiberglass - or glass fiber- Ikea uses extremely cheap materials, and adding insult to injury Ikea refuses to be transparent with how they source their materials to the extent that they have extremely high vagueness with the country of origin of their products.
There are instances of some Ikea mattresses completely excluding a statement and refusing to comment about some important details of their manufacturing process. With that being said, we cannot in good faith recommend sleeping on Ikea mattress for those reasons.
In addition to that, because Ikea is not primarily a mattress brand, they lack the focus and experience required to produce high-quality mattresses like mattress-exclusive brands. As a result, even if Ikea's mattresses do not contain fiberglass, we cannot recommend Ikea Mattresses.
Your best bet is to buy a high-quality, fiberglass-free mattress, such as the Nolah Evolution Mattress - which is well known for being completely free of fiberglass or harmful materials - (or other high quality brands as listed in the last section of this article).
We think the Nolah Evolution is a very safe bet, both health-wise and sleep comfort-wise.
We think that if the Nolah mattress fits your budget, you should go for it without hesitation. However, if a proper luxury mattress is out of your budget, we've listed other mattresses - some of which are cheaper - that we inspected ourselves to make sure they're completely free of any fiberglass. But of course don't expect the same level of comfort for the cheapest options.
You can go with any of those choices and sleep without worrying about your health.
How to know for sure your mattress does not contain Fiberglass?
Customers have recently purchased mattresses only to discover, while reading the label, that a specific component, such as a cover, contains fiberglass. Vanessa Gutierrez of California filed a lawsuit against South Korean mattress company Zinus in July 2022, alleging that its popular "Green Tea Mattress" contained fiberglass, resulting in nearly $20,000 in damages, including ongoing health problems and medical bills. Gutierrez' suit, as well as other lawsuits filed against the company, highlights concerns about fiberglass and other flame retardant materials in general.
One user on Reddit shared their experience with Tempur-Pedic, claiming that the mattress they purchased contained fiberglass in the netting, despite the company's claim that no fiberglass was used in its products.
If a mattress contains fiberglass, the mattress tag should clearly state the location of the fiberglass and advise against removing the mattress cover. Mattresses and their covers both wear out over time, so investing in a mattress protector may also help extend protection.
Unfortunately, that's not always the case.
That's why you should always rely on mattress experts - like Sleepiverse's - to make sure that the mattress you're looking thinking of buying has been inspected and reported to be completely free of fiberglass.
We always do our best to help you stay healthy, so if there is a mattress that you'd like us to inspect, send us an email and we'll gladly help you.
How Can I Clean/Remove Fiberglass From My Mattress?
If your mattress contains fiberglass, you have few options. Fiberglass is a tiny glass, almost powder-like in consistency.
As a result, it must be handled with extreme caution. Cover your mattress with a waterproof zippered protector right away. To clean and remove fiberglass from your mattress, follow these four steps:
Thoroughly clean your floors, walls, and other surfaces with your HEPA air filters and vacuum.
Use the hottest setting to wash your clothes and sheets.
Remove any soiled clothing or bedding.
Purchase a brand-new mattress.
However, if you find fiberglass in your mattress, we highly recommend that you immediately contact the manufacturer and dispose of the mattress (or at least keep it outside). There are instances of people having to completely leave their homes due to the damage done by fiberglass outbreaks that were extremely difficult to contain.
Can I Sue for Fiberglass in the Mattress?
Yes, you can file a class action lawsuit if you discovered fiberglass in your mattress and it harmed your health in some way. You may be able to get your money back for the cost of the mattress as well as the extent of your injuries.
Do most mattresses contain fiberglass?
Natural latex mattresses do not contain fiberglass. However, fiberglass is present in memory foam, innerspring, and hybrid mattresses. Plant fibers, silica, and wool are some good alternatives to fiberglass.
From our experience, we've seen that definitely a lot of mattresses contain fiberglass. Some of which claim to not contain fiberglass.
That's why it's highly unreliable to rely on what brands say without confirming with experts - like Sleepiverse - that inspect the inside of the mattresses' materials to make sure they actually do not contain fiberglass.
We've done the homework for you and compiled a list in the next section of our favorite mattresses that do not contain fiberglass.
What Mattresses Do Not Have Fiberglass in Them?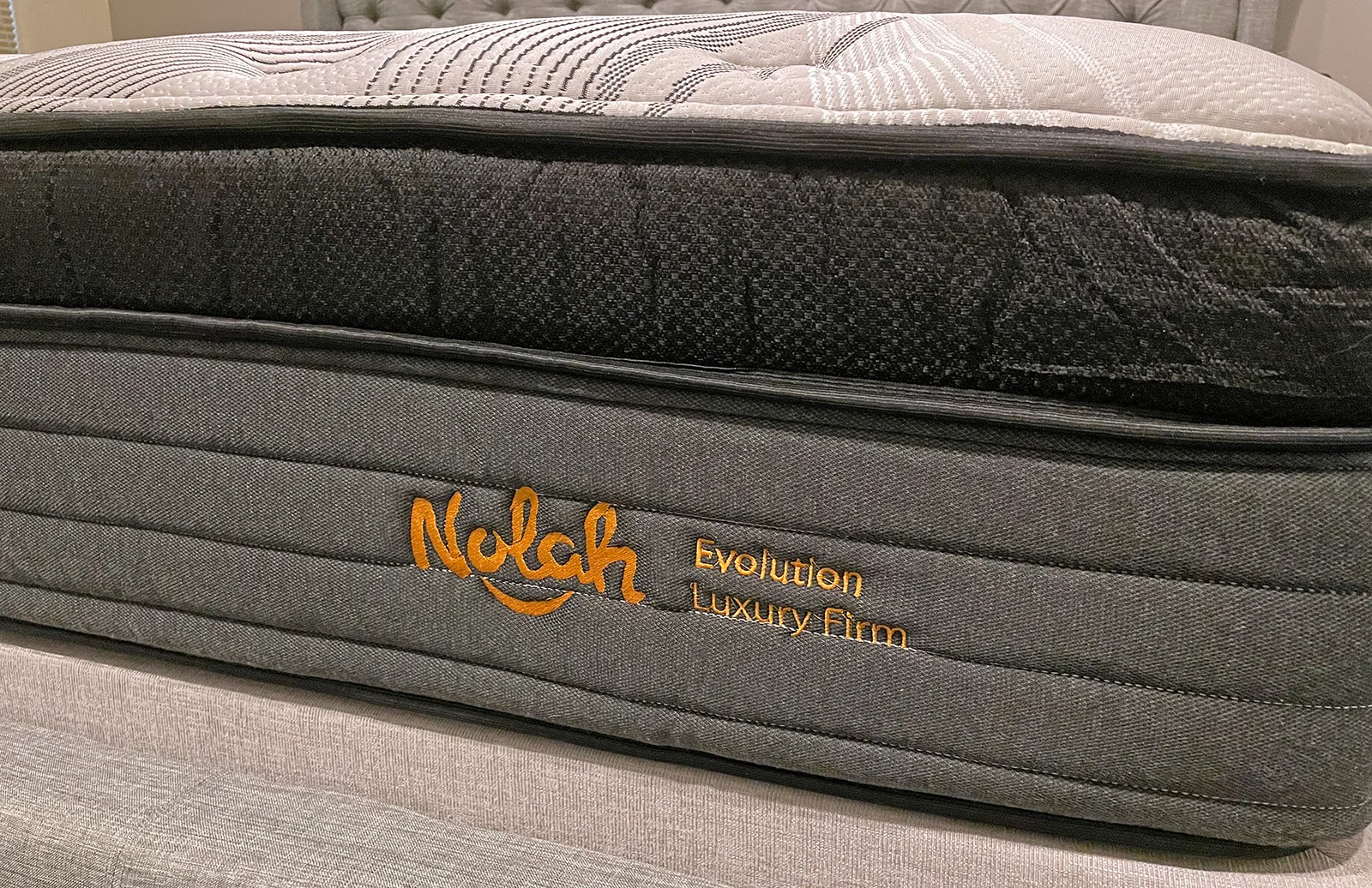 Modern mattress manufacturers are working hard to find fiberglass alternatives. Many of them have discovered a way to avoid fiberglass. As Ikea is not a specialized mattress brand, it's not one of those great brands.
Fortunately, there specialized high-quality mattress brands are available that focus on providing fiberglass-free mattresses that are made to keep you safe and healthy.
These include the following:
All of those stated mattresses are top-notch choices and are miles ahead of a cheap Ikea mattress.
We highly recommend that you check our reviews, then open the "Good Choice For" section, and see which one fits your personal preferences, and buying the mattress that's better suited for you based on that.
These recommendations are all great choices you can't go wrong with any of them for most types of sleepers.
Our favorite of those fiberglass-free models is the Nolah Evolution. If your budget fits it, we'd say you should go for it without batting an eye. It'll serve you - and your back - for decades to come.
Verified Brand
Expert Pick
Nolah Evolution 15 Hybrid Mattress
The Nolah Evolution 15 is a hybrid mattress that consists of layers of foam and individually encased coils. It comes in three firmness options, which makes it a great option for a wide range of sleepers. It also offers excellent pressure relief, motion isolation, and cooling performances.
Expires Soon
Many People Bought Recently
Few Coupons Remaining
Claim Discount - Ending Soon
Get discount now! →