Expert's Note

Fact Checked
Expert Verified
The Brentwood Home Cypress is marketed as a very competitive option for people who are looking for a cooling, charcoal-infused memory foam or hybrid mattress.
In this article, we talk about the Brentwood Home Cypress comfort, performance, material quality, and more.
Continue reading below to know if this model from Brentwood is the mattress you're looking for.
Overview
Brentwood Home Cypress Mattress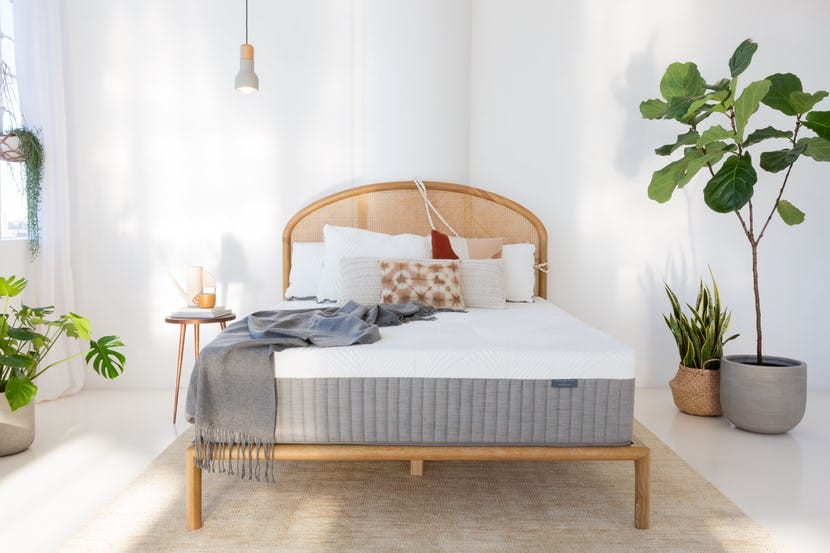 An upgraded, more reasonably priced memory foam mattress. Created in the USA with layers of CertiPUR-US® certified memory foam made from plant-based materials and charcoal for cooling.
Product Details
MATERIAL
Foam
FIRMNESS
Medium Firm
TRIAL
PERIOD
365-night
FREE SHIPPING & RETURNS
Free Shipping
WARRANTY
25-year limited warranty
PRICE
RANGE
$579 - $1,269
This mattress is a good choice for:
Combination Sleepers
Ideal for sleepers who shift position often while sleeping.
Budget-Friendly
Ideal for people looking for the best option on a limited budget.
Verified Brand
Expert Pick
Amerisleep AS3 Mattress
Exclusive Discounts Available - Get The Best Price Now
Expires Soon
Many People Bought Recently
Few Coupons Remaining
Claim Discount - Ending Soon
Get discount now! →
Brentwood Home's Cypress Memory Foam mattress is the company's most affordable option, with a price tag that is far lower than that of most of its competitors. The mattress is all-foam, with charcoal-infused memory foam on top of polyfoam transitional and foundation layers. A softer sensation is provided by larger memory foam and polyfoam layers in the Luxe variant. Both the original and Luxe variants are available as hybrids, with the polyfoam foundation replaced by a pocketed coil support core.
Conside Brentwood Home Cypress Mattress if
Lightweight Sleepers - Due to its plush construction, this softer mattress should easily support light sleepers. Whether you sleep on your back, stomach, or side, the Cypress should let you to dream freely.
Quality Shoppers at an Affordable Price - This brand strives to demonstrate that quality does not have to be expensive. Brentwood Home's Cypress bed is intended to wow a wide range of consumers with charcoal infusion for optimal thermal comfort and long-lasting construction that won't break the budget.
Memory foam feel - The Brentwood Home Cypress mattress is made up of many layers of unique foams that will hug and adapt to your body, providing excellent comfort and relieving pressure spots.
The Cypress mattress sleeps very cold thanks to the highly permeable cover, which allows more airflow through the mattress, and the charcoal-infused foam, which helps to keep heat and moisture away from your body, allowing you to stay dry, cool, and comfortable all night.
Avoid Brentwood Home Cypress if
You dislike the sensation of memory foam - This mattress is entirely constructed of unique foams. If you dislike the hug and curve that memory foam gives, this mattress may not be the best option for you.
Softer Design - Because of the delicate nature of this mattress, it is unlikely to give enough lift or support for people weighing more than 230 pounds, especially those who sleep on their stomachs.
Firmness, Feel and Comfort for Brentwood Home Cypress Mattress
Please keep in mind that hardness is a subjective attribute, and your form will determine how you feel on a bed. A bigger individual, whose weight may readily push through softer comfort and support layers, may perceive a bed to be softer than a lighter one.
The form of your body may also play a factor here. When assessing firmness, consider your weight, shape, and size.

The hardness or softness of the Brentwood Home Cypress mattress will be determined mostly by the model you select. The firmest mattress is the 11" all-foam type, which falls somewhere between a medium and a firm. The 13" hybrid model, on the other hand, falls in between medium and medium-soft.
Performance of Brentwood Home Cypress Mattress For Different Sleeping Positions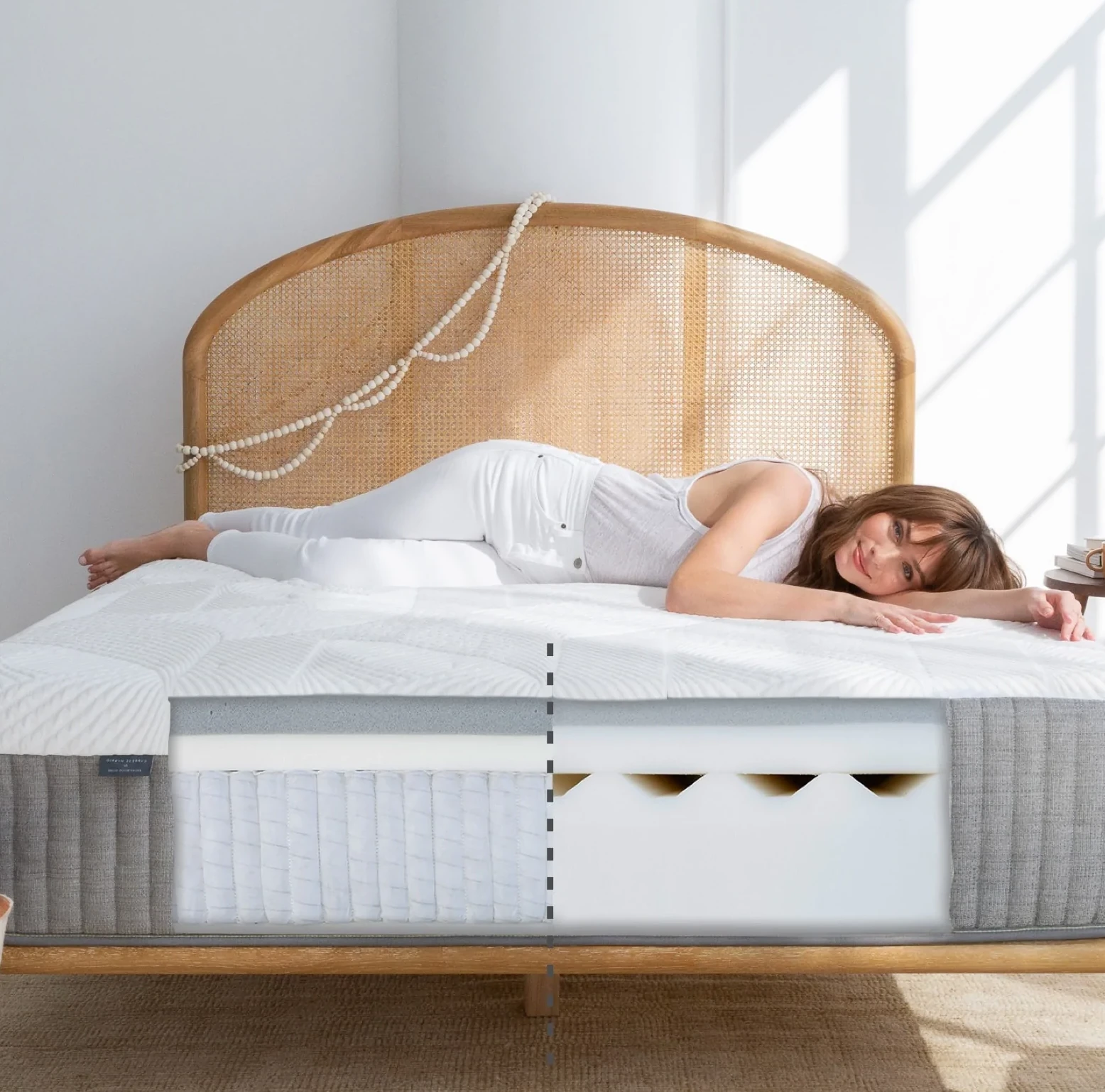 Your body weight, whether you share a bed, your preferred sleeping position, and other factors will all have an impact on whether or not you find a mattress comfortable.
I put the Brentwood Home Cypress through a variety of tests to discover if it meets your needs for pain relief and support. Continue reading to find out how the Brentwood Home Cypress performed in terms of various sleep requirements.
Side sleepers
Frequently face pressure spots in the hips and shoulders, which is why the Luxe Brentwood Home Cypress mattresses are ideal for them. In the Luxe mattresses, the thicker comfort layer segment produces a tight embrace around the body to relieve pressure buildup in key places. The all-foam Luxe model, in particular, provides great pressure relief for side sleepers weighing less than 130 pounds.
The basic Cypress mattresses lack the same depth in the comfort layers and will not give as much cushioning for side sleepers' hips and shoulders. However, most side sleepers weighing less than 230 pounds should find adequate pressure relief when resting on traditional mattresses.
While these mattresses are soft enough for some side sleepers weighing more than 230 pounds, they do not provide enough support for this group to maintain appropriate spinal alignment.
Back Sleepers
The Brentwood Home Cypress mattress's four variants all provide enough support and pressure reduction for most back sleepers. Sleeping on your back naturally aligns your spine and eliminates pressure spots. Lumbar support is the most important feature that back sleepers require in a mattress.
The Cypress mattresses are constructed with contoured memory foam that fills in the lumbar area, as well as stiffer polyfoam to prevent hip sagging. Pocketed coils in the hybrid press back in certain regions to keep the spine on an equal plane.
Only back sleepers weighing more above 230 pounds may find the Cypress unpleasant. These sleepers place extra strain on the mattress and may discover that both the Classic and Luxe versions fail to provide enough spinal support.
Stomach Sleepers
Brentwood Home Cypress Hybrid mattresses provide improved spinal alignment for stomach sleepers. The pocketed coils in these versions provide additional support to keep the hips in alignment with the rest of the body.
Stomach sleepers will normally prefer the traditional hybrid version, since the Luxe Hybrid's larger comfort layers may cause sagging in the middle.
All-foam versions provide enough support for stomach sleepers weighing less than 130 pounds, but these models are overly soft and may cause back pain in those weighing more than 130 pounds.
Brentwood Home Cypress Mattress Pain Relief Performance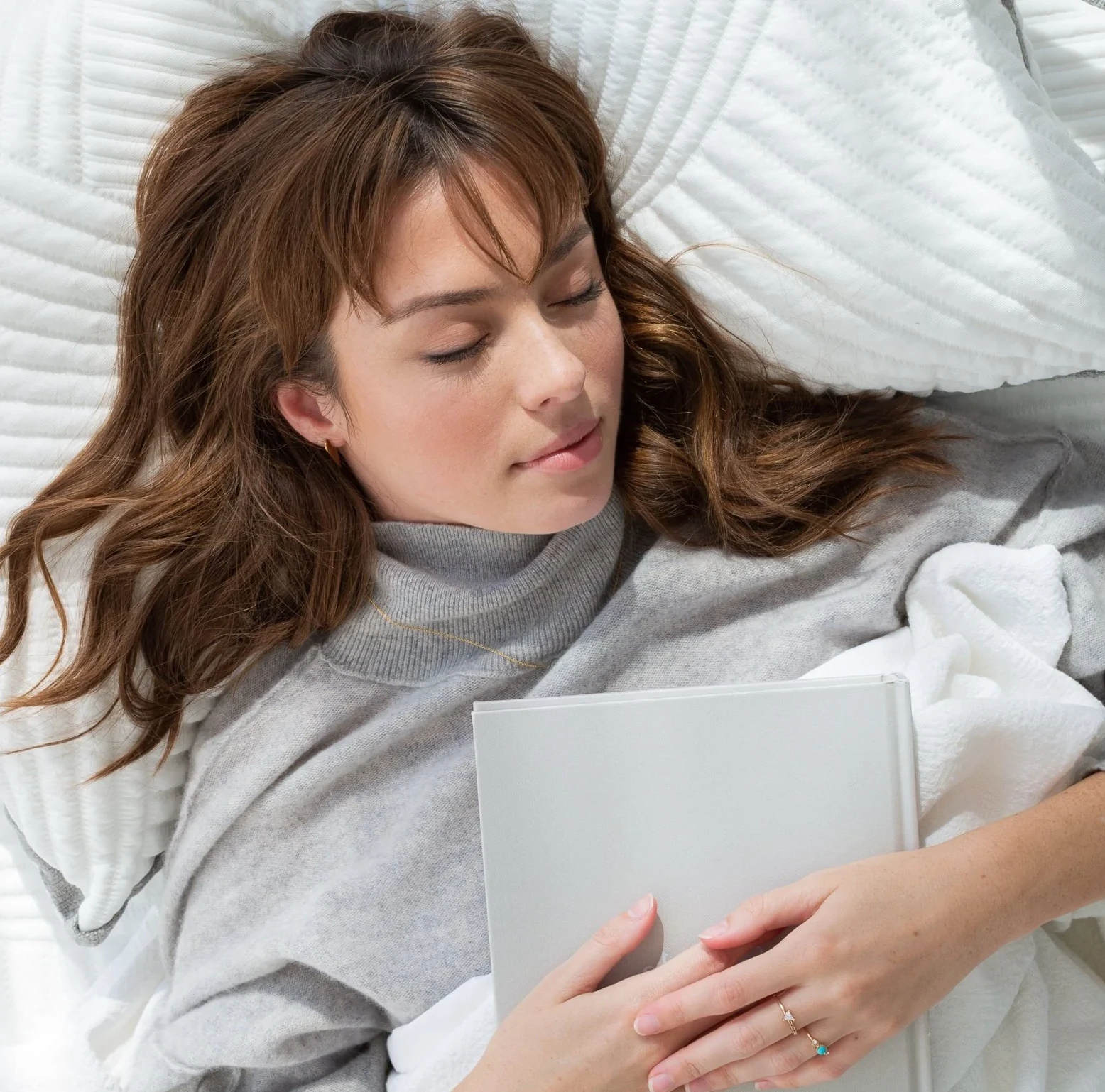 Layers of memory foam curve to ease pressure points in all four Brentwood Home Cypress mattress models. The Luxe foam and hybrid variants, with their additional comfort layers, give a plusher surface and deeper cradle before sleepers reach the harder foundation layers.
Side sleepers and individuals weighing less than 130 pounds will benefit from the Luxe, which provides the additional cushioning required to prevent painful hips and shoulders in these populations. Traditional models, on the other hand, are preferred by stomach sleepers and people weighing more than 230 pounds because they give a firmer surface that keeps the spine on a level plane.
Motion Transfer
The Brentwood Home Cypress mattress Luxe variants resist motion transmission far better than the basic models. This is because the larger comfort layer part adapts to the body and absorbs movement rather than allowing it to echo over the surface.
While the coils in the hybrid Classic and Luxe versions provide some bounce, these mattresses function similarly to their non-hybrid counterparts. Because the coils are individually wrapped to reduce motion transmission, the comfort layers play a larger part in motion isolation.
All four types perform well in terms of reducing nighttime disruptions, although sensitive sleepers should choose for the Luxe or the Luxe Hybrid if they anticipate being awakened by their partner's movements.
Performance During Sex
Each Brentwood Home Cypress mattress variant provides unique sex benefits.
The hybrid versions include a more bouncy surface that promotes rhythm, as well as robust edge support that permits full usage of the bed. In turn, the all-foam variants are absolutely quiet when bearing weight, which is advantageous for discreet couples.
Because of the memory foam, all four versions provide enough traction. Because the 11-inch foam and hybrid variants don't adhere as closely, couples may find it simpler to adjust positions.
Cooling
The breathable charcoal-infused memory foam in the top comfort layer provides more airflow through the mattress and helps drain away excess heat and moisture to keep you cool and dry all night.
This mattress's soft and permeable fabric allows air to move easily through the mattress, which assists in cooling.
Edge Support
In the Brentwood Home Cypress Hybrid and Hybrid Luxe, reinforced coils along the perimeter of the bed provide powerful edge support.
Because the Cypress mattresses only feature 1 or 2 inches of memory foam before the harder transitional layer, the foam variants are stable enough while lying near the bed's edge. Most couples should be able to use the entire surface of the mattress without feeling rolled off. When sitting on the edge of the bed, some people may notice that the margins compress. This impact is particularly prominent in those weighing more than 230 pounds.
Construction and Design for Brentwood Home Cypress Mattress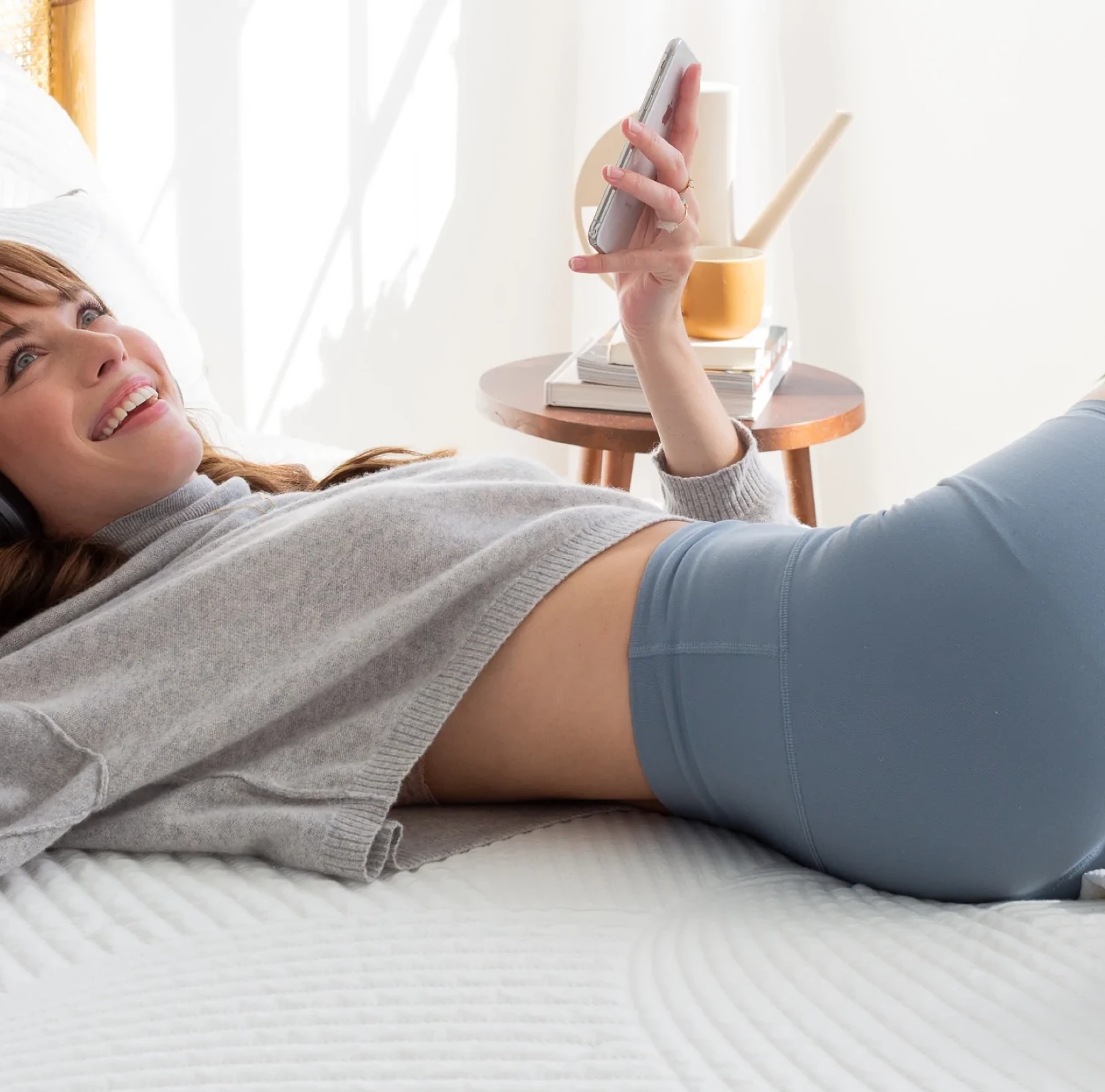 Layers
Cover - dense piece of support foam with an egg-crate-like top that enables ventilation throughout the mattress. If you select the hybrid option, this layer will be constructed of pocketed coils.
Transition layer - A layer of foam that helps to soften the stiff support foam in the base layer.
Comfort layer - A layer of charcoal-infused BioFoam from the company for embracing memory foam comfort.
Brentwood Home Cypress Unboxing and Off-Gassing
The Brentwood Home Cypress earns good ratings in this category for not having a strong odour upon opening the package.
Others foam mattresses endure some off-gassing and odour as a result of being compressed and wrapped in plastic for transportation, however the Cypress differs from most in this aspect by having none.
Brentwood Home Cypress Cost
| Size | Dimensions | Price - All-foam - 11"/13" | Price - Hybrid - 11"/13" |
| --- | --- | --- | --- |
| Twin | 75" x 39" x 11"/13" | $579/$689 | $689/$919 |
| Twin XL | 80" x 39" x 11"/13" | $639 / $749 | $749 / $979 |
| Full | 75" x 54" x 11"/13" | $699 / $919 | $919 / $1,149 |
| Queen | 80" x 60" x 11"/13" | $799 / $1,039 | $1,039 / $1,149 |
| King | 80" x 76" x 11"/13" | $1,039 / $1,269 | $1,269 / $1,499 |
| Cali King | 84" x 72" x 11"/13" | $1,039 / $1,269 | $1,269 / $1,499 |
Brentwood Home Cypress Mattress Policies and FAQs
Are Brentwood mattresses good?
Yes, Brentwood Home has several eco-friendly certifications and provides a variety of quality beds at various pricing points. They also include alternatives for the majority of sleeping postures and body shapes.
How long does it take to receive a Brentwood Home mattress?
You should get your Brentwood Home mattress within 1-3 weeks after purchase, and it will be coiled up inside a cardboard box.
Customer Benefits
| POLICY | DETAILS |
| --- | --- |
| Delivery | Approximately 7-10 business days |
| Trial Period | 365 nights |
| Warranty | 25-year limited warranty |
| Return Policy | No questions asked return policy |
Overall Rating
Edge Support
2/5
Motion Isolation
3/5
Value
4/5
Materials
4.5/5
Company Policies
4/5
Pressure Relief
3/5
Temperature Regulation
3/5
Conclusion
Overall, we found the Brentwood Cypress to be an exceptionally good mattress when it comes to being breathable, well-priced, and made with high quality materials.
To cut it short, if you're looking for a good mattress for combination sleeping positions with a good price, then you can't go wrong with the Brentwood Cypress. However, if you're looking to get a mattress that you will share with your partner then get the Luxe version, which has features that allow for a more comfortable night's sleep for couples.
Verified Brand
Expert Pick
Amerisleep AS3 Mattress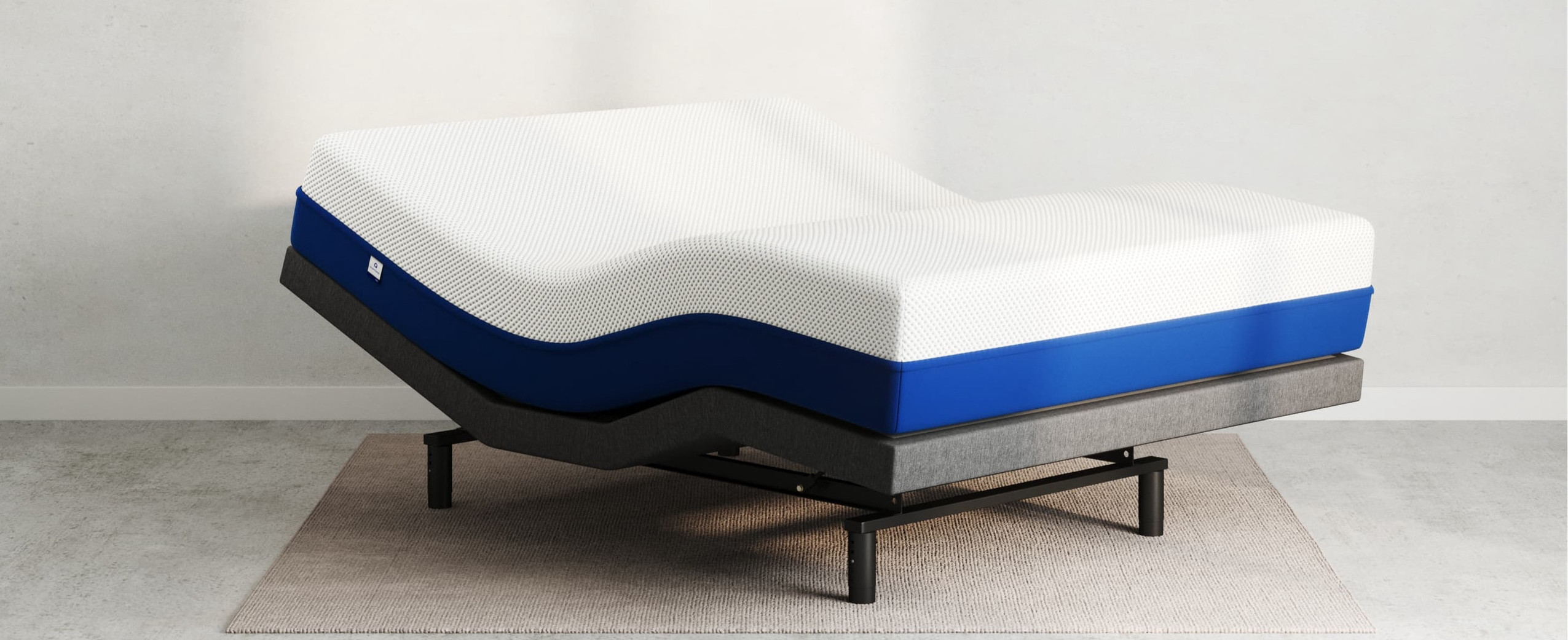 Exclusive Discounts Available - Get The Best Price Now
Expires Soon
Many People Bought Recently
Few Coupons Remaining
Claim Discount - Ending Soon
Get discount now! →